Entering the 100 crore club in the first week itself, the Baaghis broke the box office on 30th March. Right before the release, we arranged a #Baaghi2 special screening for the fans with Tiger Shroff & Disha Patani which was open to the audience with a contest executed via the Facebook Messenger BOT campaign.
The audience got a chance to be a part of the special screening of Baaghi 2!
The contestants could participate in the quiz on the Facebook messenger BOT & give a missed call on 7069445555. The multiple choice questions on the BOT were based on every asset launch of #Baaghi2, which drew attention towards all the songs and dialogue promos released. The contestants had to answer the questions and earn maximum number of points. Each category had a specific number of points to be earned to reach in the top 100, who were then shortlisted for the special screening with Tiger Shroff and Disha Patani on 29th March 2018. The contest saw a participation of more than 5000 participants.
Produced by Nadiadwala Grandsons Entertainment in collaboration with Fox Star Studios, Baaghi 2 is all set to break records at the box office! Head to your nearest theatres to join the rebellion.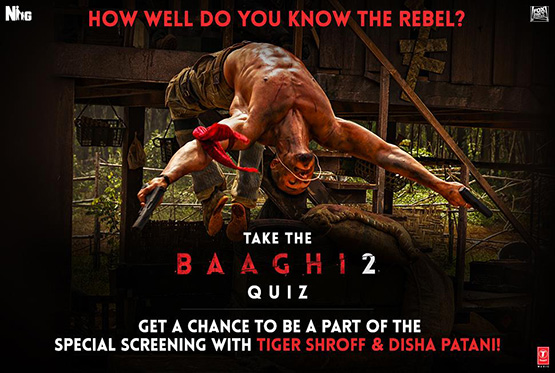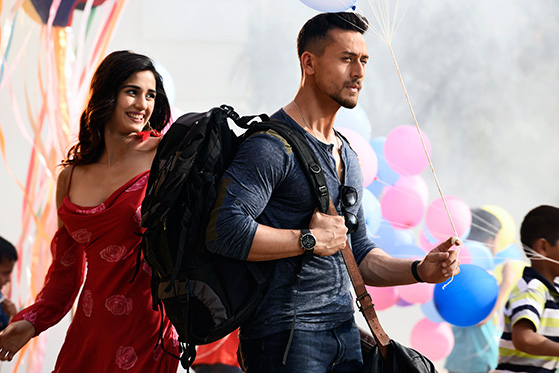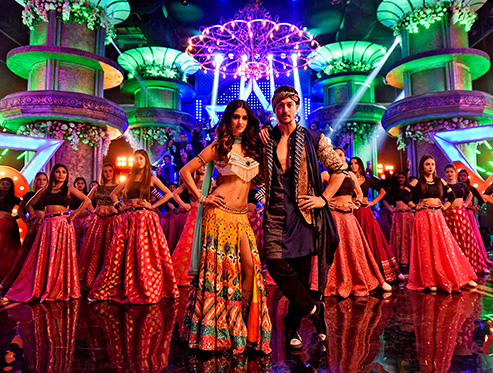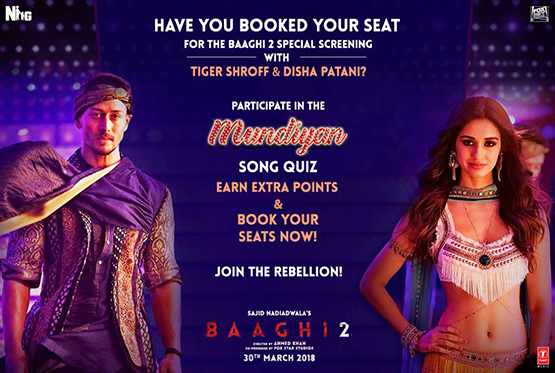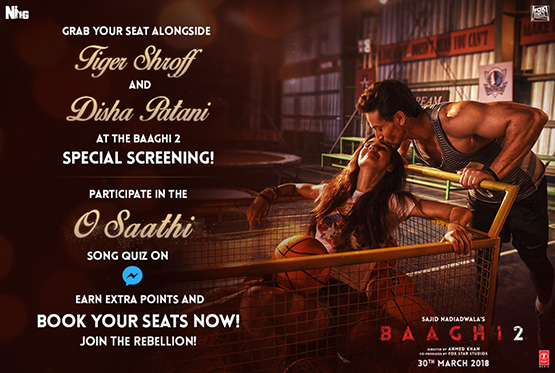 Highlights
Mundiyan song from #Baaghi2 was released on 1st March and gained more than 12M views in 24 hours. The song received great response all over where the fans posted musically videos and showed their excitement.
O Saathi song was launched on 8th March and everyone fell in love with the college romance. The fans showed their love by posting amazing covers of the song 'O Saathi'.
'Lo Safar' song was launched on 12th March and the fans went crazy.
Tiger Shroff's transformation story for #Baaghi2 went live on 15th March and it really surprised everyone.
'Ek Do Teen', the remake of the iconic song was launched on 16th March.
The action making video of #Baaghi2 was launched on 22nd March.