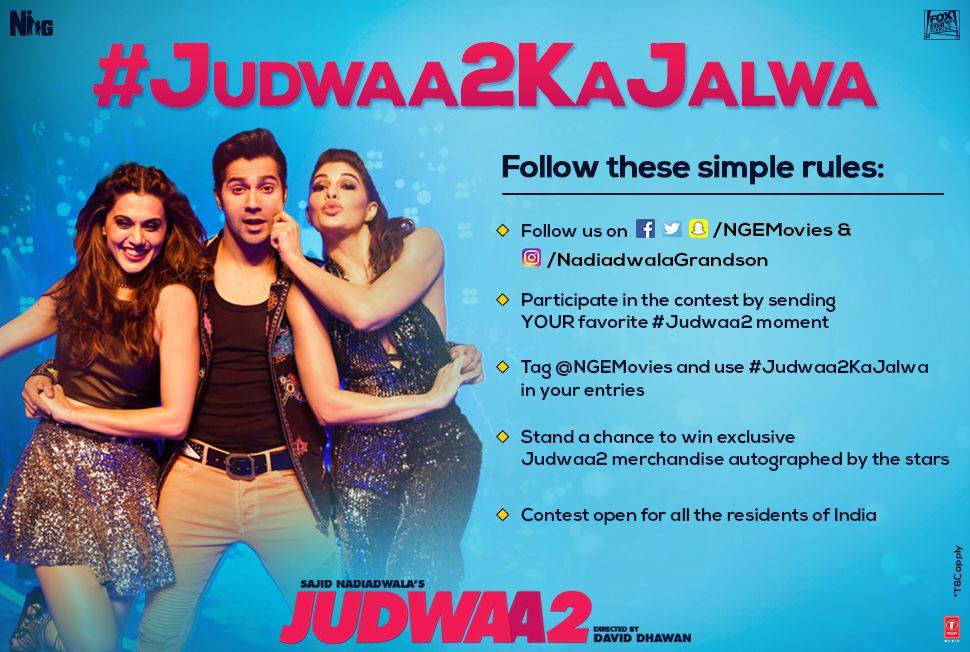 Starring Varun Dhawan, Jacqueline Fernandez & Taapsee Pannu, Judwaa 2 released in the last week of September. For the post-release activities of the movie, Nadiadwala Grandsons Entertainment (NGE) decided to run a contest called #Judwaa2KaJalwa. We made sure it got all the popularity it deserved on social media.
In this contest, we asked the users what their favorite moment was from Judwaa 2. We pushed the contest with a few posts with the call-to-action. Another thing we did was asked the fans to send in their Judwaa 2 artwork.
The contest got an astounding response, making a total of 379 posts on Instagram and many more on other social media. A total of 3 winners were chosen and were gratified with Judwaa 2 merchandise.
Apart from this, we also pushed out creatives for the booking of tickets.
Judwaa 2 has been a hit movie and we love how it brings out the twin bond. NGE is definitely going places with movies like these. With our digital support, it is sure to reach glory!