We conducted an 'All About You Surprise Party' Contest and an 'All About You After Party Contest' for a duration of 2 days.
What did we do? – Surprise Party Campaign
We conducted this campaign to engage the audience in a fun & interactive way

We aimed to generate conversations and increase user engagement on social media around the contest.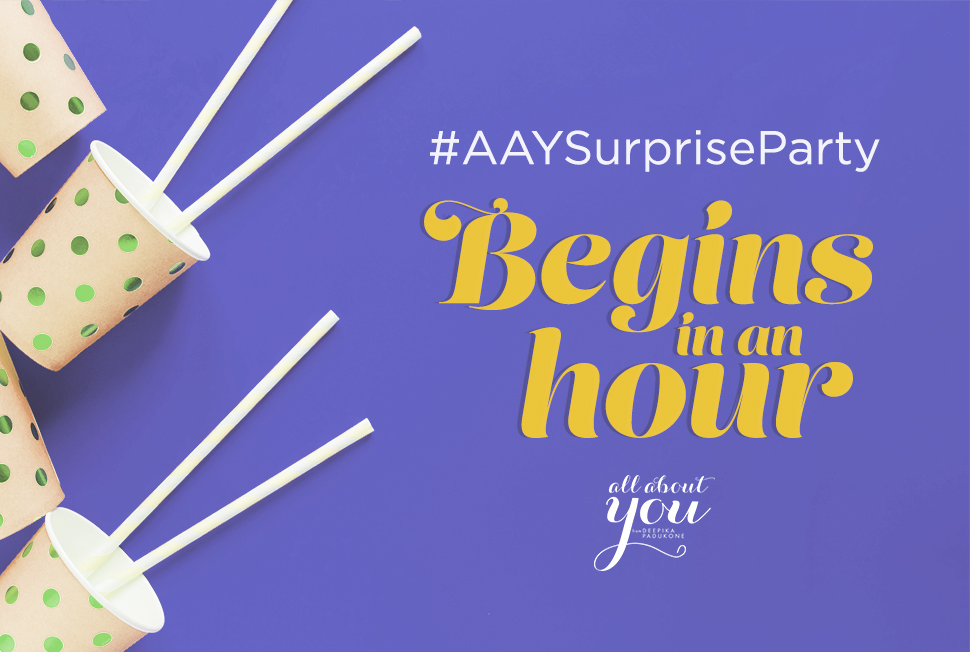 How we did it?
The contest began by sharing a buildup picture

Rules & regulations of the contest was shared

#AAYSurpriseParty contest was held on Twitter & Facebook on 23rd August and cross-promoted on Instagram

#AAYAfterParty contest was held on Instagram on 24th August and the same was cross-promoted on Twitter & Facebook

Instagram stories were actively used on both days

The winners were announced by replying to them in the comments of the post at the same moment before the next activity posted

Users started engaging on all the social media platforms by sharing their entries using the required hashtags
What we achieved?
#AAYSurpriseParty & #AAYAfterParty contests were successful campaigns

The contests received a good engagement from users

We received over 785 entries across all platforms, highest so far for any AAY campaign

The campaign was successful in getting more than 2.1K new people to join the 'All About You' community online in a span of 2 days