Each of our fathers has that one unique quality! Whatever happens, that one quality simply stands out. For Bosch, this Father's day, we organized a contest on its social media platforms asking users to solve jumbled words and to list that one quality of their father that stands out, while encouraging them to use the hashtag, #MyDadIs.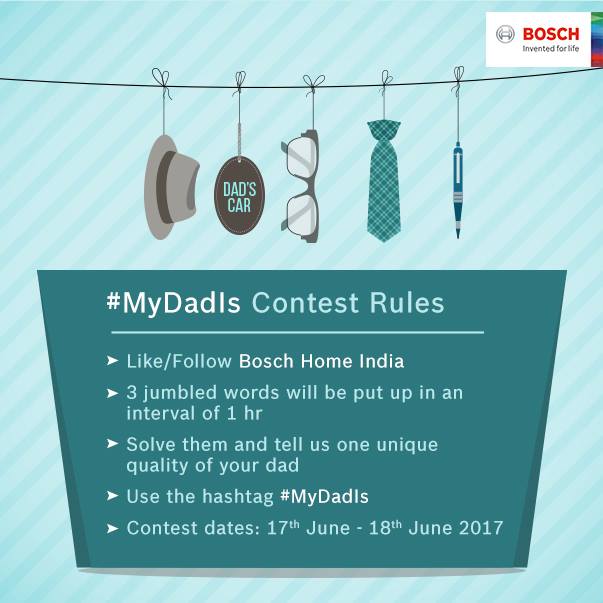 The contest was very well-received. Our entries were on paid as well as on organic basis. The contest ran for 2 days, i.e., on the 18th & 19th of June, 2017; and the 2 winners were announced on the 23rd of June, 2017. Take a look at our success parameters!
We began the contest with a buzz post on all digital platforms leading to a potential reach of 1,005 on Facebook, 449 impressions on twitter, and 14 likes on Instagram.

We received a total of 152 entries on Facebook, 52 entries on Twitter, and 36 entries on Instagram

Within three days we got to a total reach of 67,323 potential users on Facebook, wherein we received 230 comments and 90 On Twitter, we got a total of 3383 impressions, 25 Retweets, 31 likes, and 52 replies. On Instagram, we received 89 likes and 42 comments in total.
Bosch has not only invented for life, but also recognized the reason behind inventing for life, which is, generating happy families!