The most awaited Transformers movie, Transformers: The Last Knight, explores the future by delving deeper into the past. With Optimus Prime gone, the battle got much more interesting, and got the whole world into a frenzy of excitement!
In the whole robotic chaos, our team geared up and transformed the movie from being just a movie to being a digital sensation. Here's what we did!
#TheLastKnight Trailer Contest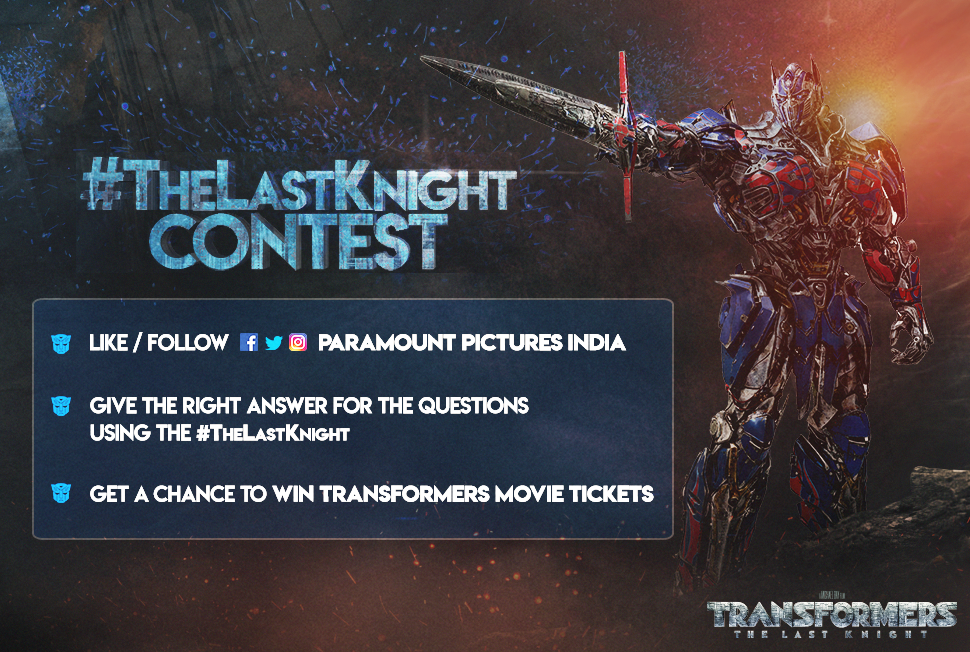 The trailer focusing on the intergalactic spectacle of the movie was one of the most widely watched trailers. So we started our digital campaign around it. We organized a trailer contest using the hashtag #TheLastNight, asking the contestants simple questions on the trailer.
Character Cards
The Transformers are indeed popular and need no introduction. But for the sake of power comparison, we launched animated character cards.
#GetTransformed Contest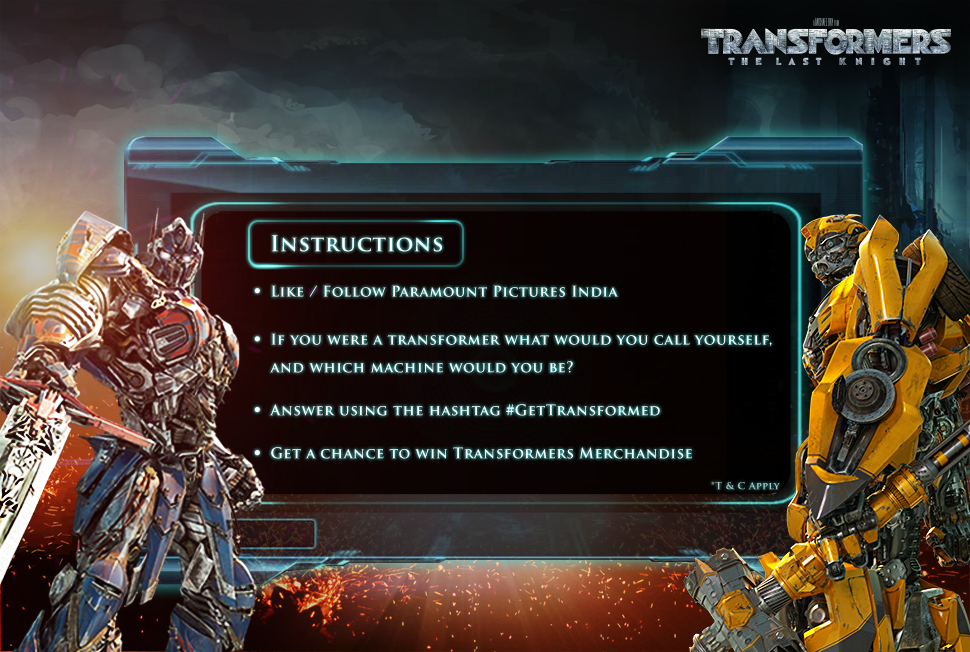 With the fascination of the masses with being a Transformer, we conducted a contest, wherein we asked users that if they were a Transformer, what their name would be and which machine would they be. We also asked them to use the hashtag, #GetTransformed.
#RoboticCompanion Contest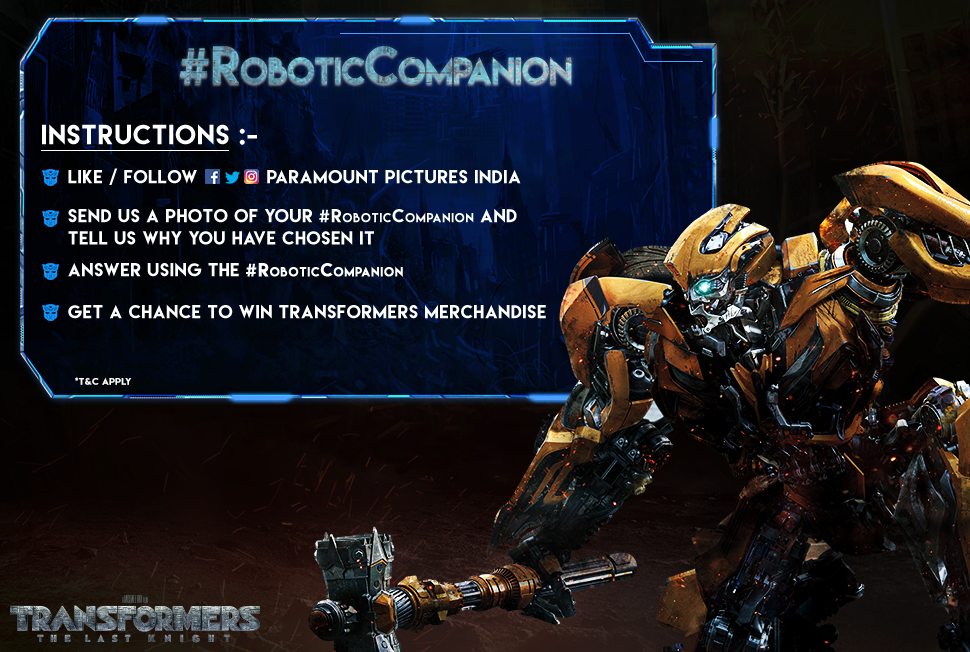 Throughout the Transformers series, Bumblebee has been the robotic companion to a human. In that light, we conducted a contest wherein we asked users who they would choose as their robotic companion and why, encouraging the usage of the hashtag, #RoboticCompanion.
#TransformArt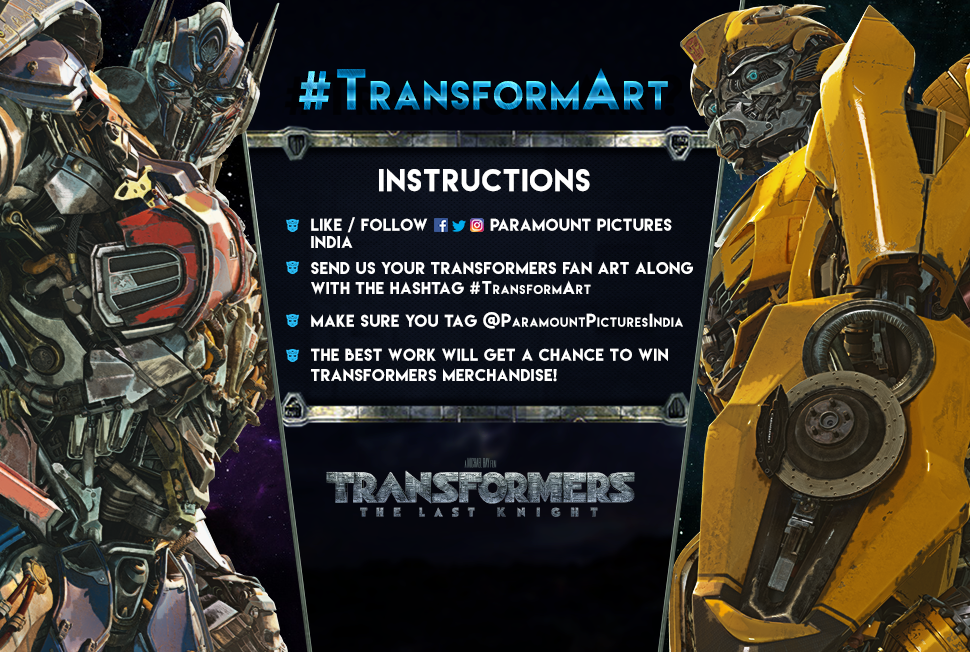 Considering that Transformers has a huge fan base in India, we organized a fan art contest wherein we asked fans to send in their fan art to us. For this contest, we urged the usage of the hashtag, #TransformArt
#TheFinalBattle
This film marks the final picture in the franchise and is rumoured to be the final battle of the last knight. So we conducted a Twitter and Facebook live poll wherein we organized a battle between the transformers and asked the users to determine who will win.
Story So Far
To generate engagement, we launched this activity wherein we broke the trailer up in the form of a story, so we could give the viewers a quick recap of how far the story has come at that moment. The treatment that was followed was that of a comic strip.
#TransformersGrid
Since solving puzzles and decoding hidden messages have an appeal of their own, we designed a grid activity, particularly for Instagram. Each grid consisted of 6 small videos and the viewers were asked to decipher the hidden message.
Paramount Pictures has certainly ruled the world of humans as well as Transformers, and with our support, it shall continue to kill it at the box office.