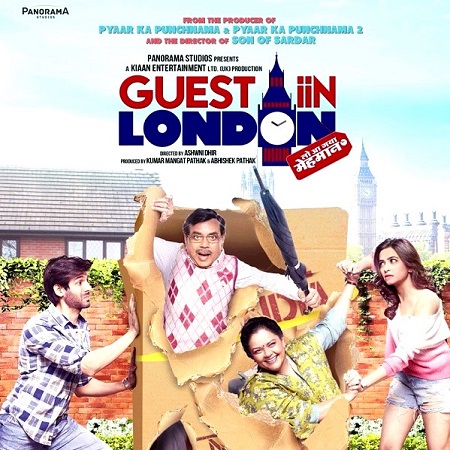 Extending hospitality to guests is always a rewarding experience. However, when guests overstay their welcome, they become a real pain!
For Ashwani Dhir's Guest Iin London, which is a play on 'Guest Inn London', we launched the trailer which was an absolute hit and scored 3 Million views. We also launched songs such as, Frankly Tu Sona Nachdi, Dil Mera and Daru Vich Pyaar, along with the whole jukebox, which instantly got above a million views.
We also released creatives on a daily basis for 2 weeks using #GuestControl101, which was a word play on 'Pest Control'. These involved tips on how to get the guests to leave.
Guest Iin London is set to leave the audience in fits of laughter, and be a hit!