Firangi is a 2017 Indian Hindi period action comedy drama film, starring Kapil Sharma, Ishita Dutta & Monica Gill, and is premised on a man who firmly sides by the British, claiming them to be 'not that bad'.
For this movie, we started by pushing out the Firangi trailer on 24th October and by launching post-launch creatives including review cards, milestones and dialogue cards. The trailer received 1 million views within 6 hours and it went on to collect 20 million views in the coming week. It also got good reviews from top portals like Pinkvilla, Times of India, Zee News, etc. To quote NDTV, "Firangi is out and it's definitely your ticket to time travel"!
We also released the song Sahiba Russ Gayiya for Firangi. We launched the song on 9th November and pushed the track with review cards and lyrical cards. The song got amazing reviews from Zee News, TOI etc.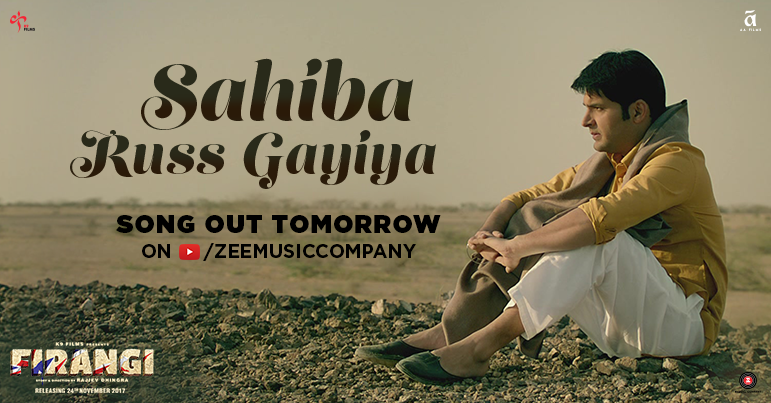 For this movie, we also ran 2 contests:
1. #AsCrazyAsManga: This contest ran for about 1-2 days and involved the users sending in their crazy dance clips. The song to be danced on was Sajna Sohne Jiha which was released on 1st November.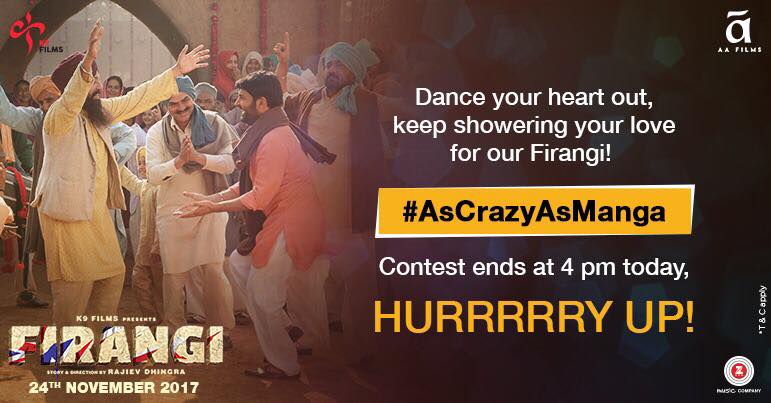 2. #KickItLikeFirangi: This contest ran for almost 9-10 days. Manga, the protagonist, had his feet the first thing out when he was born. There is a superstition around such births that says that a kick from such a person can heal the one who's getting kicked. Manga is therefore seen kicking people in the trailer and the poster. This contest ran specifically as part of the poster communication, and the viewers were supposed to replicate the poster.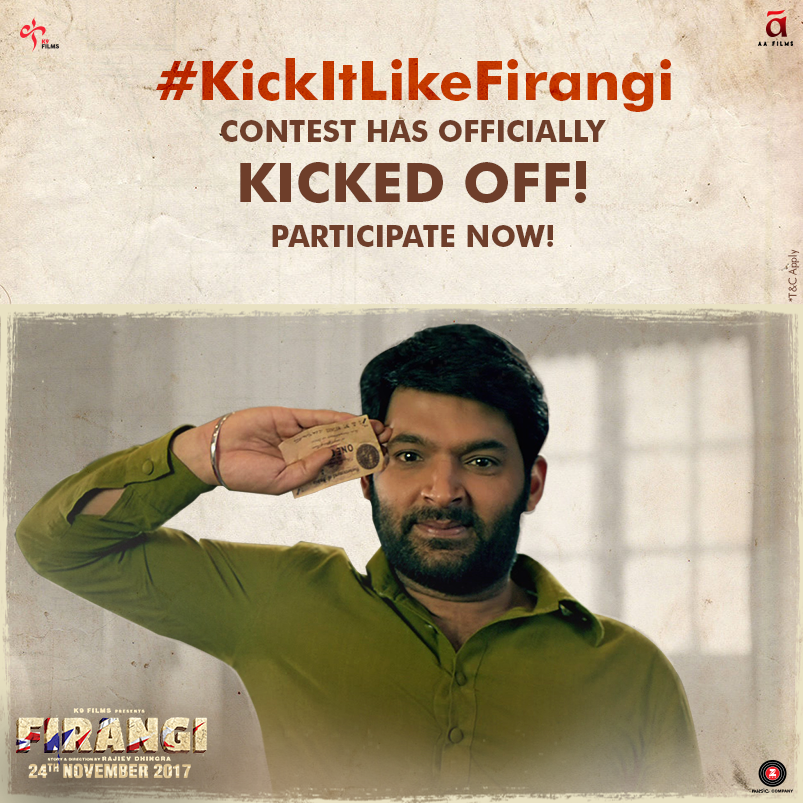 As the release date for the movie got pushed from 24th November to 1st December, we created buzz for the song Gulbadan and launched it on 22nd November. We pushed the song with review cards and lyrical cards. It got amazing reviews from Zee News, TOI etc.

Finally, we posted the countdown creatives of 7 days for the movie release until it finally released in December. Firangi will definitely touch the hearts of all! We are honored to have had the chance to support such an amazing period drama digitally. Kudos to Firangi and to Manga!