October was a month of celebration for India and YES Foundation, a non-profit branch of YES Bank encouraged people to spend a safer Diwali.
Not only did we encourage people to celebrate Diwali safely and responsibly but we also reminded people that Diwali is about spreading joy and celebrating it with everyone.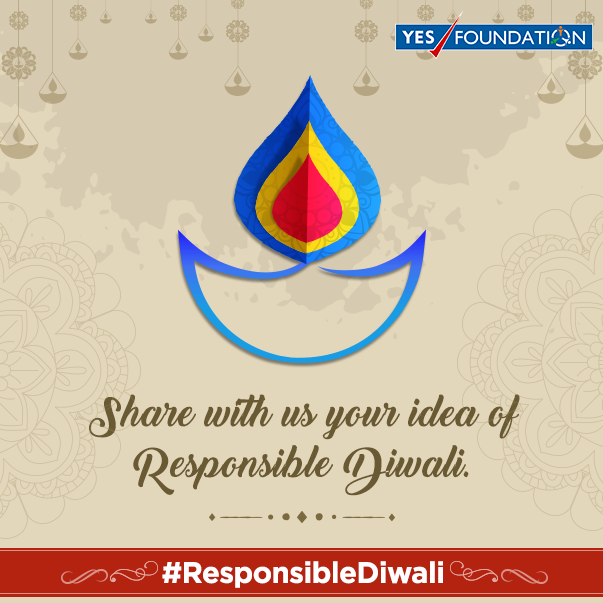 What did we do? – #ResponsibleDiwali
We ran a contest urging the fans to share their ideas of a Responsible Diwali. The best of those were featured on YF's social media platforms. They won merchandise too.
What is joy if not shared! – Video Activity
We also launched a short film to promote the celebration of the essence of Diwali. The essence of Diwali has been to recognize and celebrate the radiance within. On this joyous occasion, we shared a short film that signifies the delight in sharing this radiance and illuminating the lives of others!