One of the most awaited films of the year, A Gentleman: Sundar, Susheel, Risky, is all set to release on the 25th of August, 2017. This action comedy is written and directed by Raj & D. K and produced under the banner of Fox Star Studios. The film stars a never-seen-before pair of the dashing guy-next-door, Siddharth Malhotra, and the sizzling beauty, Jacqueline Fernandes. While the real world is already super-excited for the movie, we've already begun taking care of it in the digital world! Take a look!
#BeSundarSusheelRisky Contest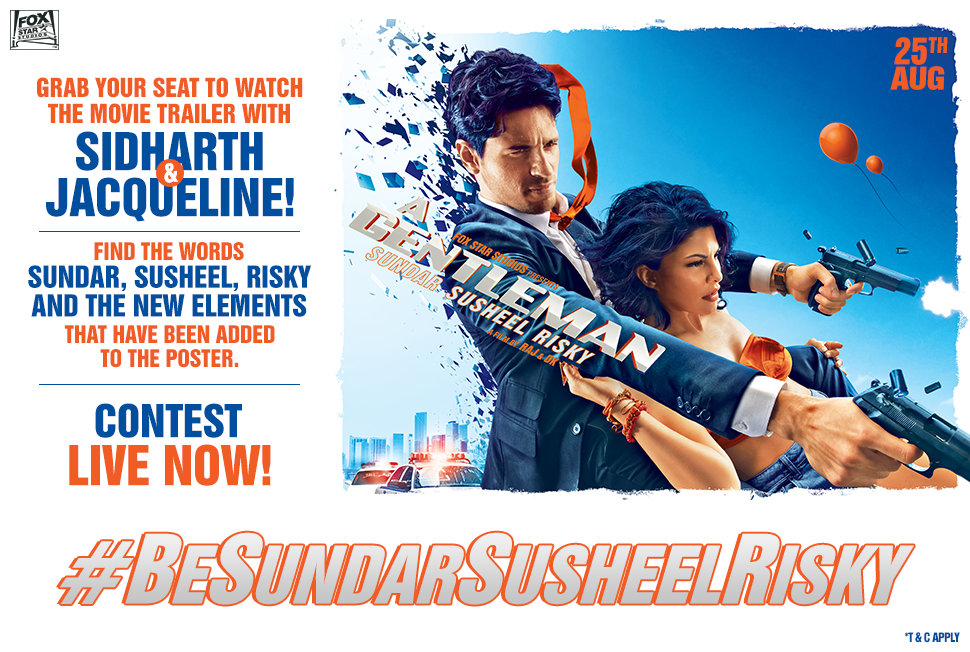 We started by introducing the characters, after which we conducted a #BeSundarSusheelRisky Contest.
Prior to the trailer, we launched a 360 degree image with added elements in the poster released earlier.

The audience had to find the added elements in the image and send us the screenshots of the same.

The lucky winners would win cool movie merchandise.

We received a total of 150 entries.
Watch the trailer before the world/Poster Launch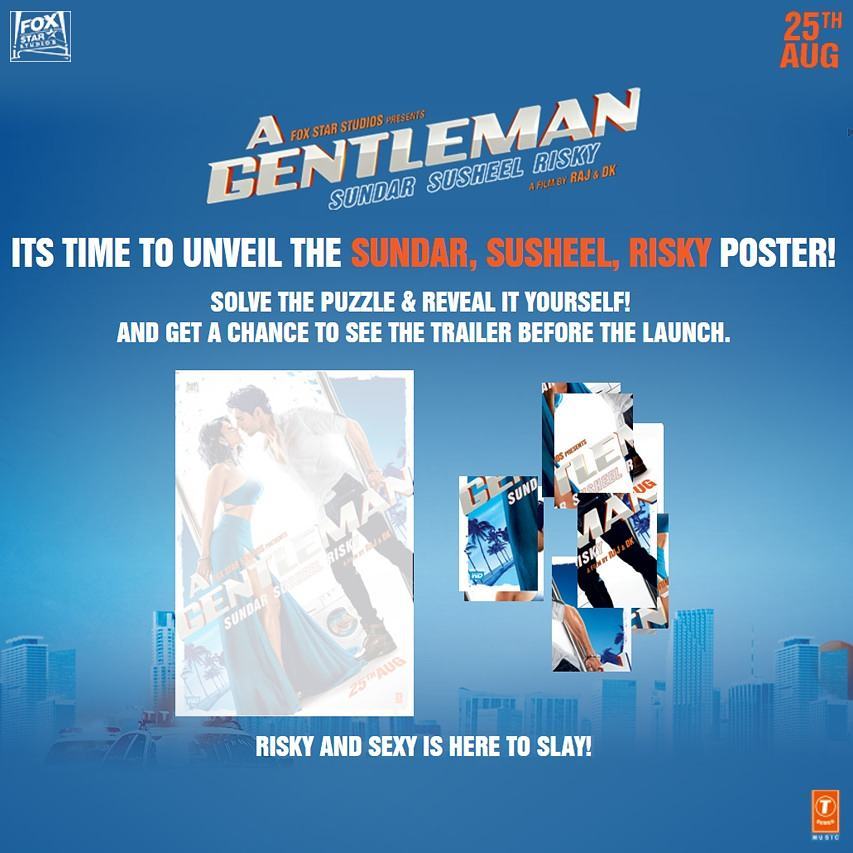 Post that, we gave the audience a chance to watch the trailer before the world / poster launch.
We launched a microsite thus releasing a poster.

The audience had to unscramble the pieces of the poster to reveal the new poster and hence would have a chance to see the trailer before the world.

Once they unscramble the poster they would have to share it on their social profiles to be eligible to watch the trailer before the world.
#DiscoDisco Microsite
The buzz we created resulted in 4 million views in less than 48 hours on the trailer. The trailer also went to trend on Youtube at #1. Post that we launched the first track of the film, #DiscoDisco, which will take you back in time with its look and feel because who doesn't love the 70s! The video got 5 million views in 2 days! Simultaneously, we conducted a digital activity for the song.
We launched the #DiscoDisco Microsite where we conducted a 24 hour LIVE #NonStopDiscoDisco party.

The audience had to upload their disco moves on their social media platforms and the same would be featured on the microsite, hence creating a non-stop party with all the video entries playing on loop for 24 hours.

There were around 70 video entries.
 #WeekendKiBaatBanJaye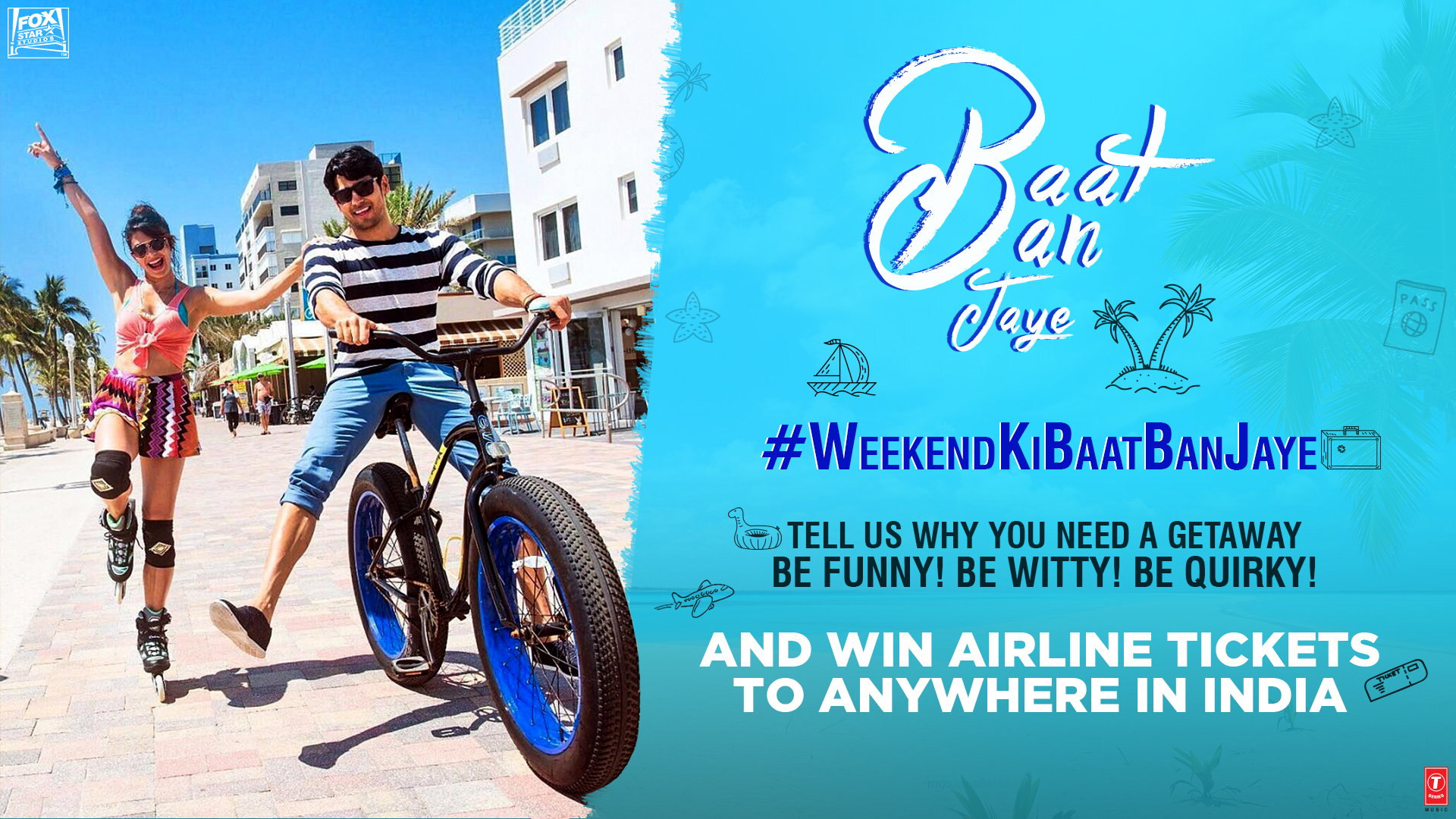 The week after that we launched our next track, Baat Ban Jaye, which will give you major beach vibes! We also conducted an engagement based activity.
We conducted an activity launched by Sidharth Malhotra & Jacqueline Fernandez.

In the contest, the audience had to tell us why they need a getaway from their daily routine.

Selected few would win a flight tickets to anywhere in India free of cost as gratification.

We received a total of 150 entries.
As the movie is all set to release in a few days, we know that our gentleman and his beauty are going to win hearts in the real world, while we attract the audience in the digital realm.