There is something about sequels that gets the audiences simply pumped up. This year, Fox Star Hindi got busy making everything twofold, and got us excited with Tiger Shroff's Baaghi 2 and Varun Dhawan's Judwaa 2. Here's what we did!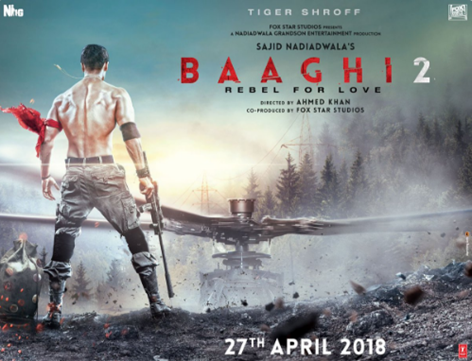 Major Release: Baaghi 2 Poster Launch
Before the launch of the poster, Tiger Shroff posted a one-day-to-video to create a buzz.

We released the first look poster of Baaghi 2 featuring Tiger Shroff on the 2nd of May, 2017 at 9:30 AM.

The poster was widely appreciated & the hashtag trended for around 5 hours.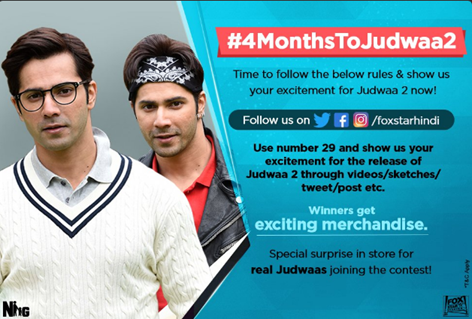 Major Activities: #4MonthsToJudwaa2 Contest
We did a #4MonthsToJudwaa2 Contest to build a buzz around Judwaa 2 & its release, which is due in 4 months.

People were asked to send in their entries in the form of videos, sketches, images, texts etc., describing their excitement for Judwaa 2.

The contest was open to all platforms and saw significant participation with around 100 entries in 2 days. The winners were given cool merchandise.

The main highlight was to use the number 29 in the entries to push the release date of the movie, i.e., 29th
Fox Star Hindi indeed makes intriguing sequels. With our digital support, it is all set to more than double its fan base!